Friday, February 7, 2020 / by Justin Critchfield & Michelle Aspseter
Great News for Renters Who Want to Buy a Home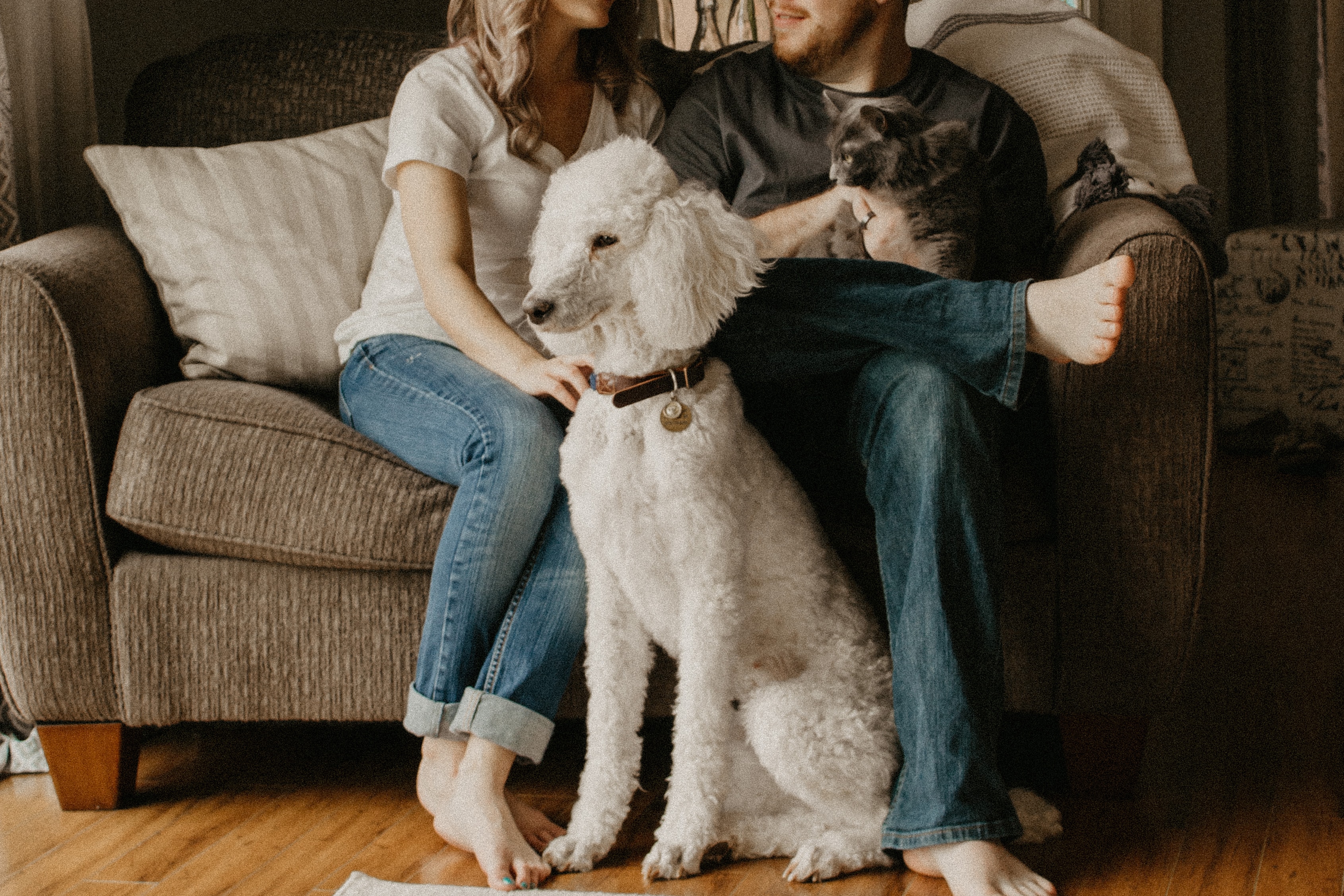 Rents in the United States have been skyrocketing since 2012. This has caused many renters to face a tremendous burden when juggling their housing expenses and the desire to save for a down payment at the same time. The recent stabilization of rental prices provides a great opportunity for renters to save more of their current income to put toward the purchase of a home.
Just last week the Joint Center of Housing Studies of Harvard University released the America's Rental Housing 2020 Report. The results explain the financial challenges renters are experiencing today,
"Despite slowing demand and the continued strength of new construction, rental markets in the U.S. remain extremely tight. Vacancy rates are at decades-long lows, pushing up rents far faster than incomes. Both the number and share of cost-burdened renters are again on the rise, especially among middle-income households."
According to the most recent Zillow Rent Index, which measures the estimated market-rate rent for all homes and apartments, the typical U.S. rent now stands at $1,600 per month. Here is a graph of how the index's median rent values have climbed over the last eight years: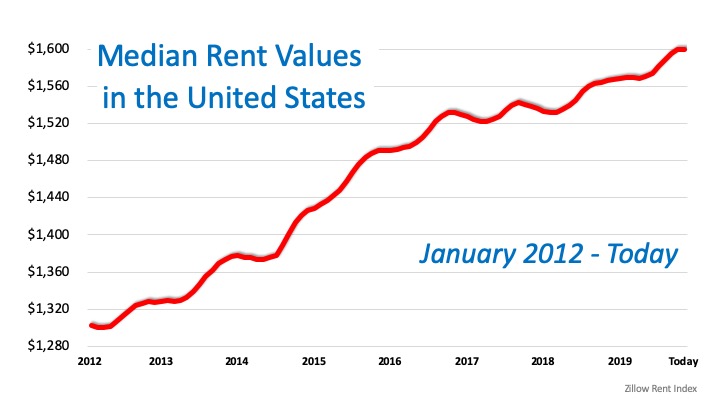 Is Good News Coming?
There seems, however, to be some good news on the horizon. Four of the major rent indices are all reporting that rents are finally beginning to stabilize in all rental categories:
1. The Zillow Rent Index, linked above, only rose 2.6% over the last year.
2. RENTCafé's research team also analyzes rent data across the 260 largest cities in the United States. The data on average rents comes directly from competitively rented, large-scale, multi-family properties (50+ units in size). Their 2019 Year-End Rent Report shows only a 3% increase in rents from last year, the slowest annual rise over the past 17 months.
3. The CoreLogic Single Family Rent Index reports on single-family only rental listing data in the Multiple Listing Service. Their latest index shows how overall year-over-year rent price increases have slowed since February 2016, when they peaked at 4.2%. They have stabilized around 3% since early 2019.
4. The Apartment List National Rent Report uses median rent statistics for recent movers taken from the Census Bureau American Community Survey. The 2020 report reveals that the year-over-year growth rate of 1.6% matches the rate at this time last year; it is just ahead of the 1.5% rate from January 2016. They also explain how "the past five years also saw stretches of notably faster rent growth. Year-over-year rent growth stood at 2.6% in January 2018, and in January 2016 it was 3.3%, more than double the current rate."
It seems tenants are getting a breather from the rapid rent increases that have plagued them for almost a decade.
Bottom Line
Rental expenses are beginning to moderate, and at the same time, average wages are increasing. That power combination may allow renters who dream of buying a home of their own an opportunity to save more money to put toward a down payment. That's sensational news!