Wednesday, January 29, 2020 / by Demi Lucero
What is Utah housing inventory going to look like in 2020 and how is it going to affect homeowners?
Causes of the Housing Inventory Crisis
Before delving deeper, let's give you a general feel for what has caused this housing inventory crisis that you are going to hear more and more about in the coming months of 2020.



First, Home Builders have not been building at the pace that they need to be building at. There are doing good and this is not to put any blame on them. But at the end of the day, they need to be doing about
30% more
than what they are currently doing here in Utah.


Secondly, people are staying in their homes even longer.
Ten years ago an average person stayed in their home for seven years. Now that average is up to eleven years.


These two factors combined have caused a housing shortage. That is going to be a very interesting dynamic to the real estate market in 2020.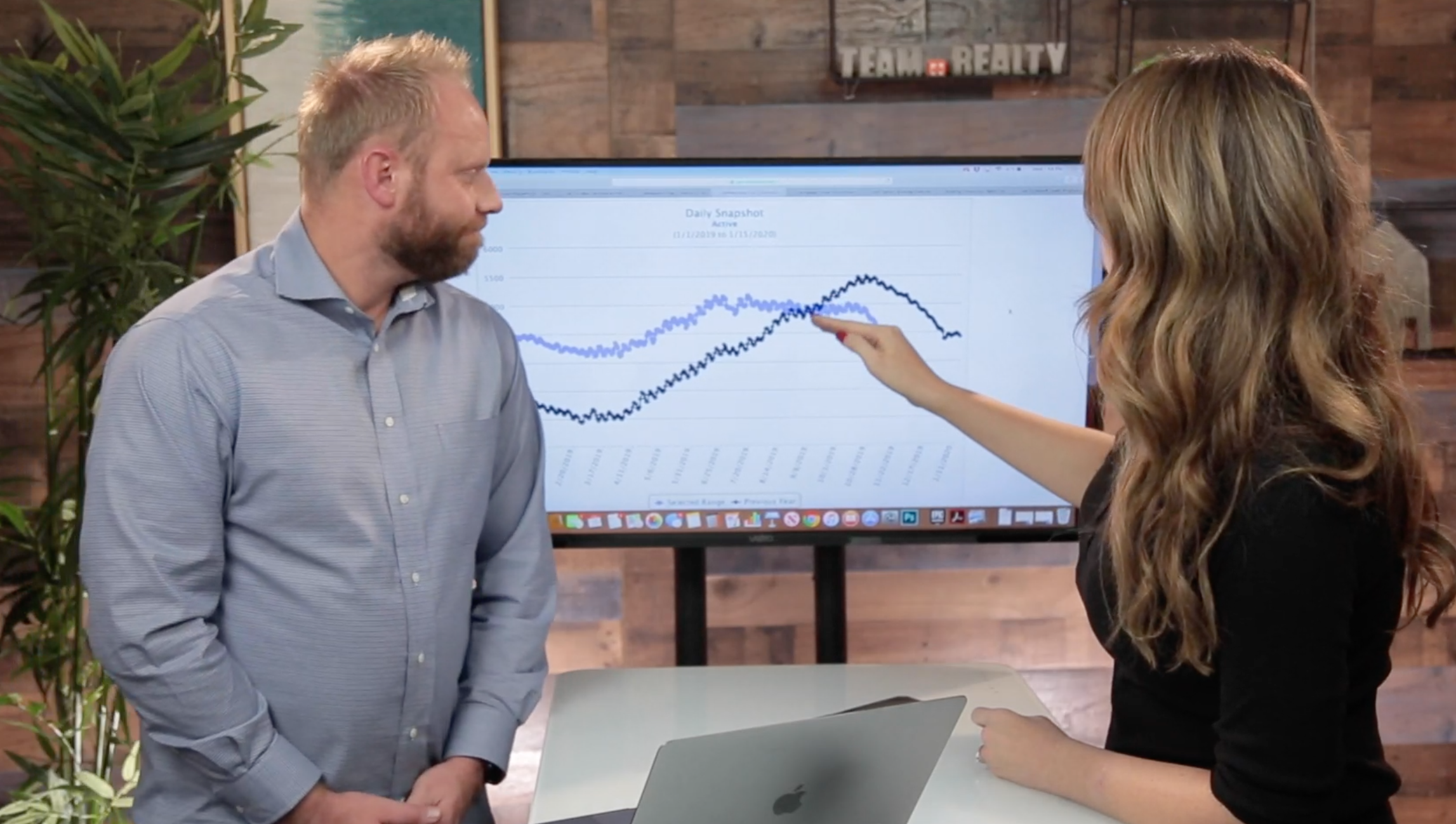 The lighter blue line is 2019 while the darker one is 2018.


As you can see, as the year progressed right around September and October time, there is quite a bit less inventory than there was at this time last year. It's pretty significant. This alone is going to have some pretty serious ramifications on realtors and homeowners.


You need to understand that this is
a 37% decrease in housing inventory
in the last three months. That is an enormous and unprecedented number.


So the question for 2020 is that, as the housing inventory has decreased,
What does this mean for buyers and sellers?
Experts are claiming that this is going to be a big problem. Home prices are going to go down in some areas. Team Reality predicts, however, that home prices are going to go up.


If you are a first time home buyer and in a price range of under $300,000, this might be bad news for you. You will be facing multiple offers. Prices will be going up.


So, if you are to buy in 2020, you got to do it sooner than later.


The higher price ranges will be very different than the lower price ranges because our inventory level is different up there.


Do pay attention and ask questions to understand what's happening in the market. This year, more than ever, it could mean a difference of thousands upon thousands of dollars for you in savings.