Monday, June 19, 2023 / by Justin Critchfield & Michelle Aspseter
First time home buyers worst nightmare is starting to happen
Hello, readers! I have some interesting news to share with you today that will get the attention of anyone even remotely interested in real estate - and it's going to feel like every buyer's worst nightmare. Right now, the real estate market in Utah is presenting a peculiar challenge: interest rates are still high and home prices are now rising for 3 straight months and are happening at a quicker pace. Here's a quick snapshot of what's going on.

Sizzling Salt Lake County
First, let's focus on Salt Lake County. The increase in home values here is enough to make your head spin. Just last month, the average price went up from $235 per square foot to $244 per square foot, and we're only midway through June. The ascending trend continues unabated.
Remember, back in May of 2022, that was our peak pricing - homes were selling for an impressive $259 per square foot. Now, that peak price is only $9 away per square foot. The numbers are speaking loud and clear: home values in Salt Lake County are gaining momentum.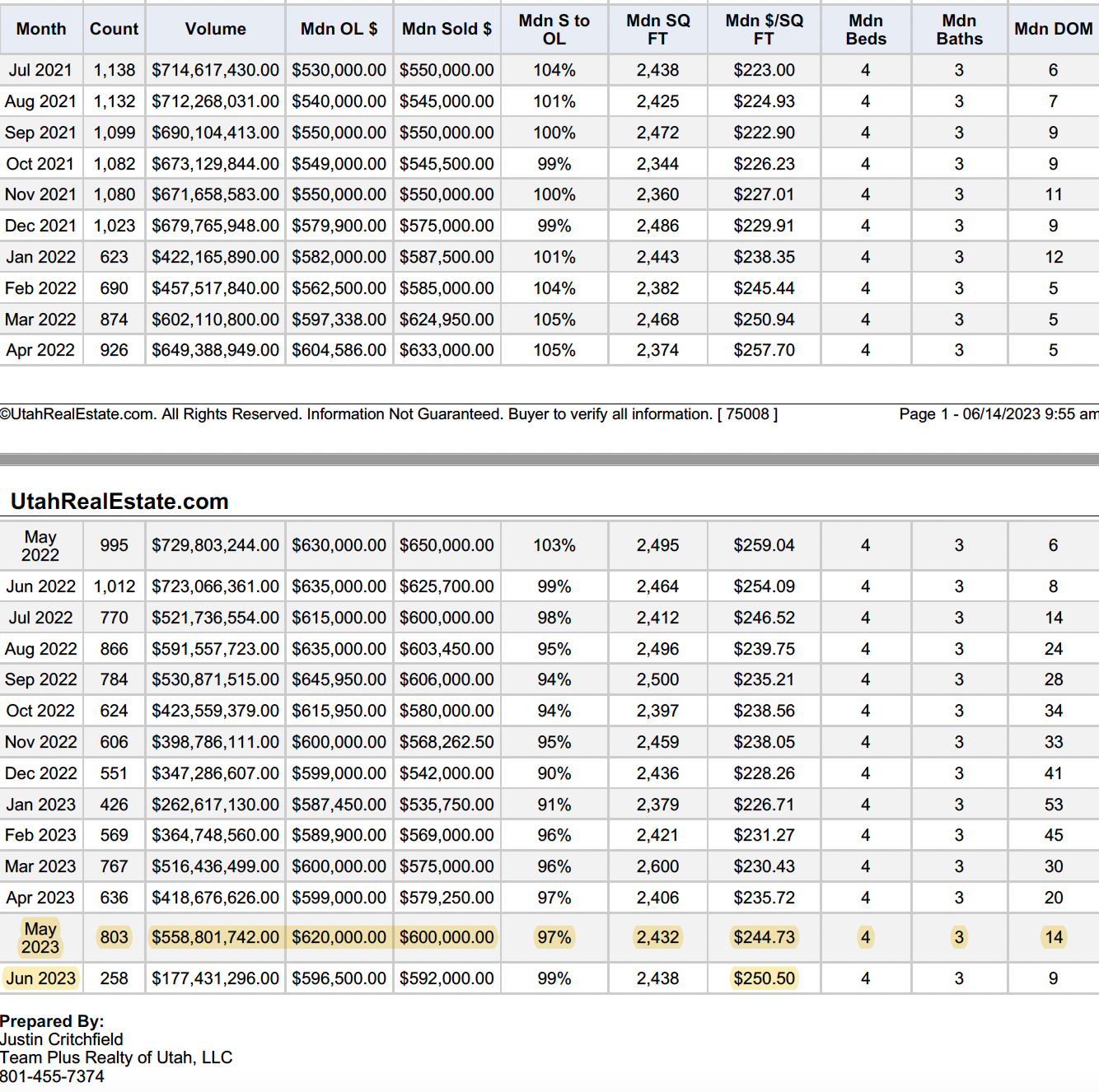 Stable Utah County
Meanwhile, in Utah County, prices have remained more stable, with only a slight dip of $2 per square foot. Nevertheless, the value remains consistently high and as of June's numbers so far it looks like prices are now rising by $5 to $205 per square foot so far. While not as aggressive as Salt Lake County, this stability still reflects the overall trend of rising home prices in Utah.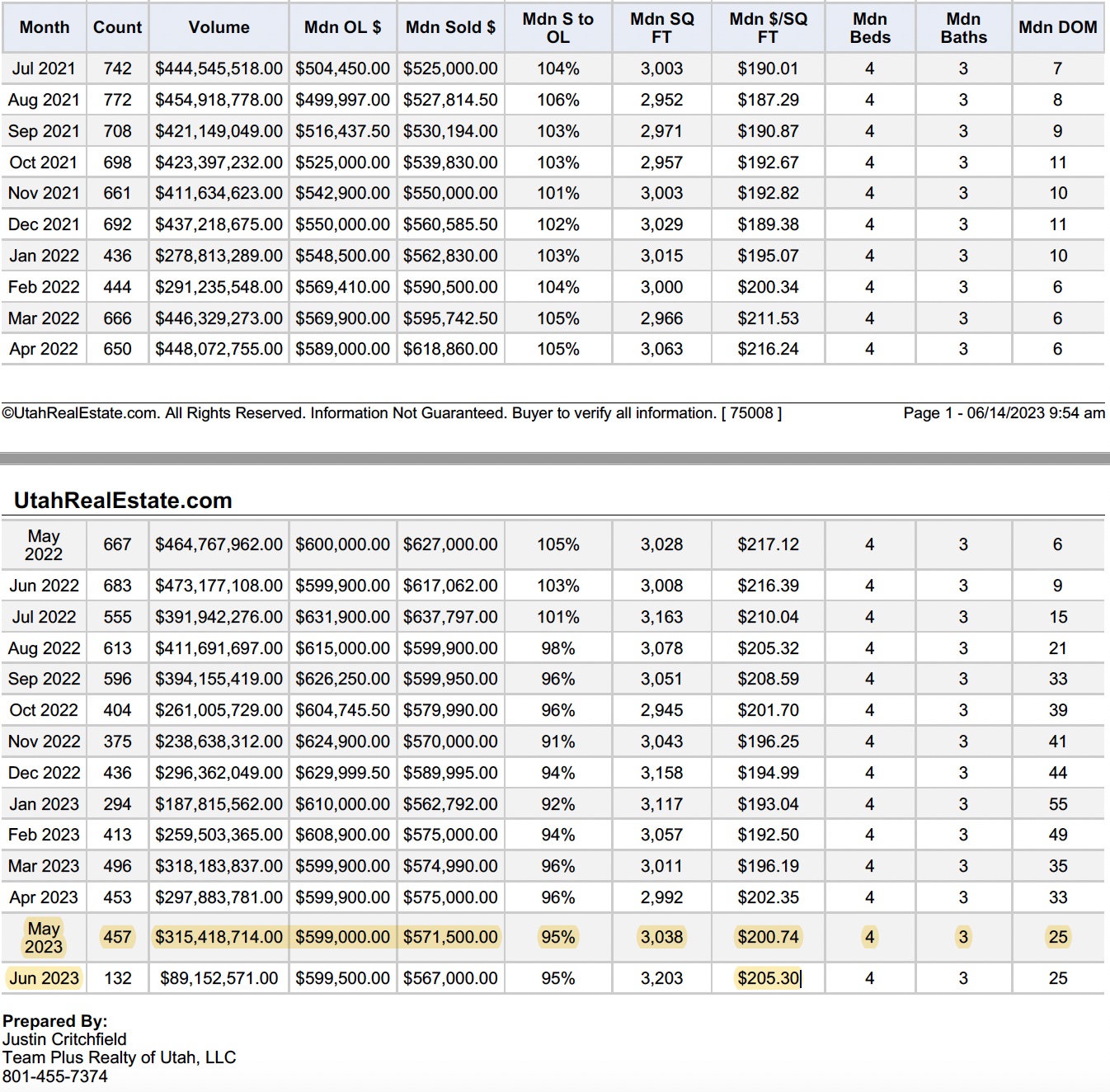 The Implication of Rising Home Values
What does this rapid ascent in home values mean for potential buyers? It means that if you're even thinking about entering the market, the time is now. Delaying could potentially cost you a great deal. Yes, rates are up, home prices are up, and it might feel intimidating. However, waiting won't help; it's only projected to get worse.
We're likely looking at a future where bidding wars become the norm. Once rates start to decrease, the demand for homes will surge, driving up the prices even further. Such a scenario often spirals into intense bidding wars, making it much harder for buyers to get the homes they want within their budget. We are talking about 2021 all over again!
So, our advice to you is - get the ball rolling before the prices climb even higher. There's a to of potential equity to be built because prices are likely to keep following this trend, even in the face of rising rates.
In conclusion, now is the time to get in the game and secure your home. It's worth considering locking in a rate now and potentially refinancing later when the rates drop. By doing this, you're not only owning a home but also preparing for a future of financial stability amidst the continually evolving Utah real estate market.